We're so proud to release NoSQLBooster for MongoDB 5.1 today. This version includes visualizing GeoJSON Objects, mouse hover improvement for MongoDB operators along with some useful minor improvements and bugfix.
Let's dive in and get an overview of what's coming in NoSQLBooster 5.1!
Visualizing GeoJSON Objects
The most significant enhancement of version 5.1 is to allow users to visualize the MongoDB GeoJSON Objects quickly. The GeoJSON is a format for encoding geographical data structures, using the JavaScript Object Notation (JSON).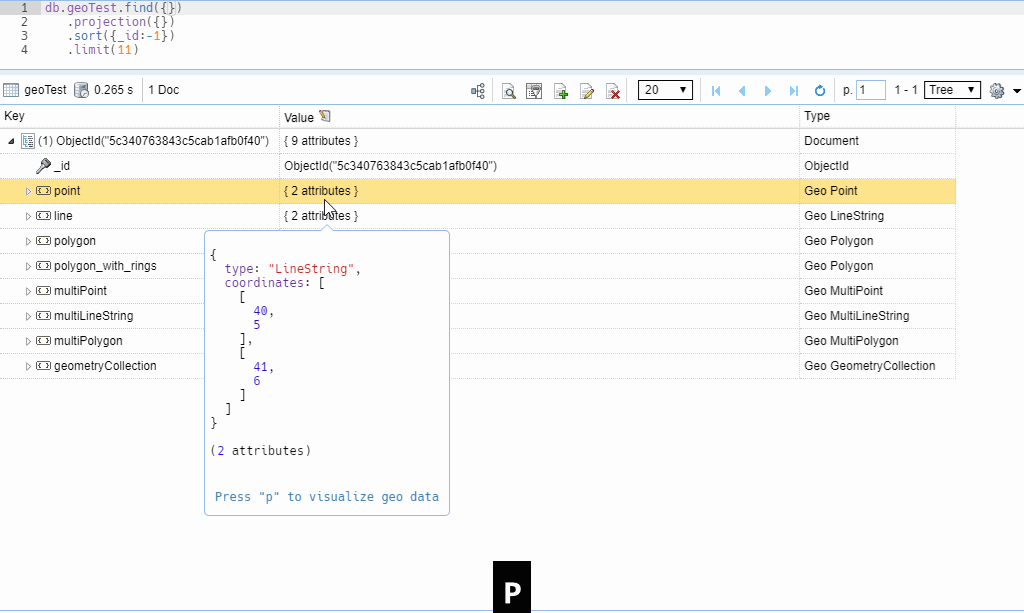 Mouse Hover Improvement
NoSQLBooster 5.1 greatly enhanced mouse hover in the code editor. In addition to method and type definitions, hover is now able to display document and example for MongoDB operators.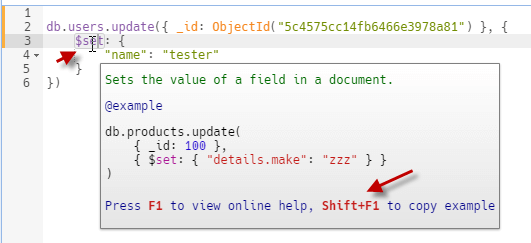 Press "F1" to view online help
Press "Shift+F1" to copy the example section to the clipboard