Today, we're happy to announce the release of MongoBooster 1.6. This release includes favorite scripts management and a minor updates.
Although we are showing screenshots of MongoBooster for Windows, all these new features are available for Mac OS X and Linux as well.
Favorite Scripts Management
Now you can save any script fragments as favorite script. You can use the "add favorite" button on the right top of the editor or through Command Palette to open the dialog to add or edit your favorite.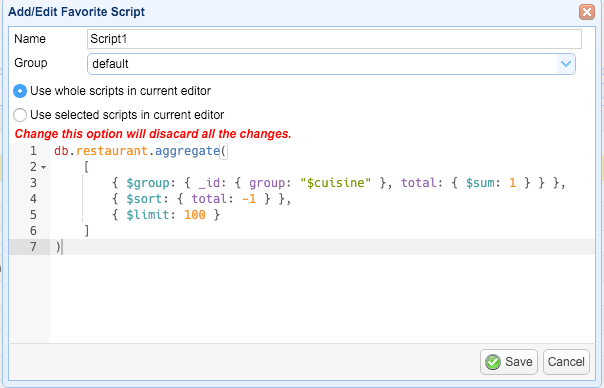 We also provide a management dialog to add/edit/delete/export/import your favorite scripts.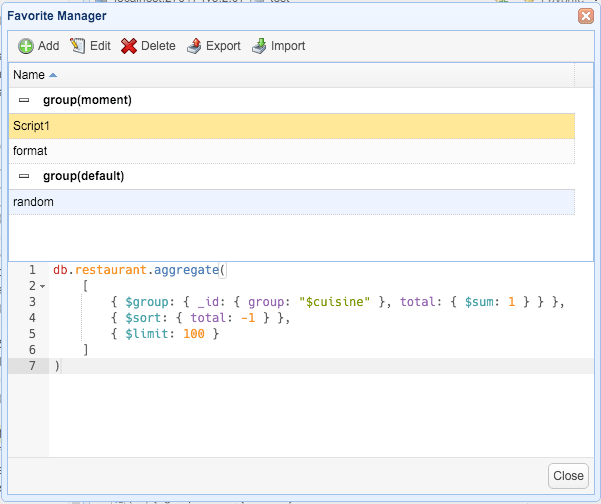 Bug fixes and minor updates
Improved, copy LUUID text instead of Bin data Idea from Carl

Fixed, sh.status() show error on a sharded cluster
Thank you!
Please visit our feedback page or click the "Feedback" button in the app. Feel free to suggest improvements to our product or service. Users can discuss your suggestion and vote for and against it. We'll look at it too.